It is understood the patients were staying in a hotel in Yorkshire, before being taken overnight to a specialist centre in Newcastle.
At least 213 people in China have died from the virus, with almost 10,000 cases nationally.
There have been 98 cases in another 18 countries.
Prof Chris Whitty, chief medical officer for England said the NHS was "extremely well-prepared for managing infections" and it was quickly trying to identify any close contacts the patients had to prevent further spread.
"We have been preparing for UK cases of novel coronavirus and we have robust infection control measures in place to respond immediately," he added.
'High chance of getting better'
Prof Whitty said the Newcastle unit was experienced in treating people with infectious diseases and there was "a high chance people would get better", based on current information.
"A lot of people will end up with a relatively minor disease," he said.
The minority who go on to be more seriously ill tend to develop respiratory problems which "will be dealt with as anyone else with a respiratory disease," Prof Whitty added.
Ian Jones, professor of virology at the University of Reading, said the possibility of further spread was "minimal" because the cases were caught early.
The WHO declared the outbreak a global emergency on Thursday.
The number of coronavirus cases worldwide has now surpassed that of the Sars epidemic, which spread to more than two dozen countries in 2003.
The mortality rate for the new strain of coronavirus is currently low, at 2% – less than Sars at 10% and Ebola at 70%, the chief medical officer says.
But the death rate could yet go up if more of those in hospital die, or down if it's discovered there are many other people with mild symptoms.
Flying Britons home
At present, 83 Britons and 27 foreign nationals are flying back to the UK from Wuhan, the Chinese city at the centre of the outbreak.
The flight is due to land at RAF Brize Norton on Oxfordshire at 13:30 GMT.
The UK passengers will then be taken to Arrowe Park Hospital on the Wirral and quarantined for two weeks.
The chief medical officer said they would be isolated from the general public, but not in "solitary confinement".
"We intend them to be housed in a way which is pleasant," he added.
Prof Whitty said he hoped they would all be able to be released after 14 days without any symptoms at all, but those who did develop symptoms would be treated by the NHS "in a way that's safe for them and safe for staff and the public".Skip Twitter post by @WHO
World Health Organization (WHO)✔@WHO
In outbreaks of other #coronaviruses (MERS & SARS), person-to-person transmission occurred through droplets, contact and fomites, suggesting that the transmission mode of the 2019-nCoV can be similar

WHO Situation Report 27 January 2020 http://bit.ly/2U0II9K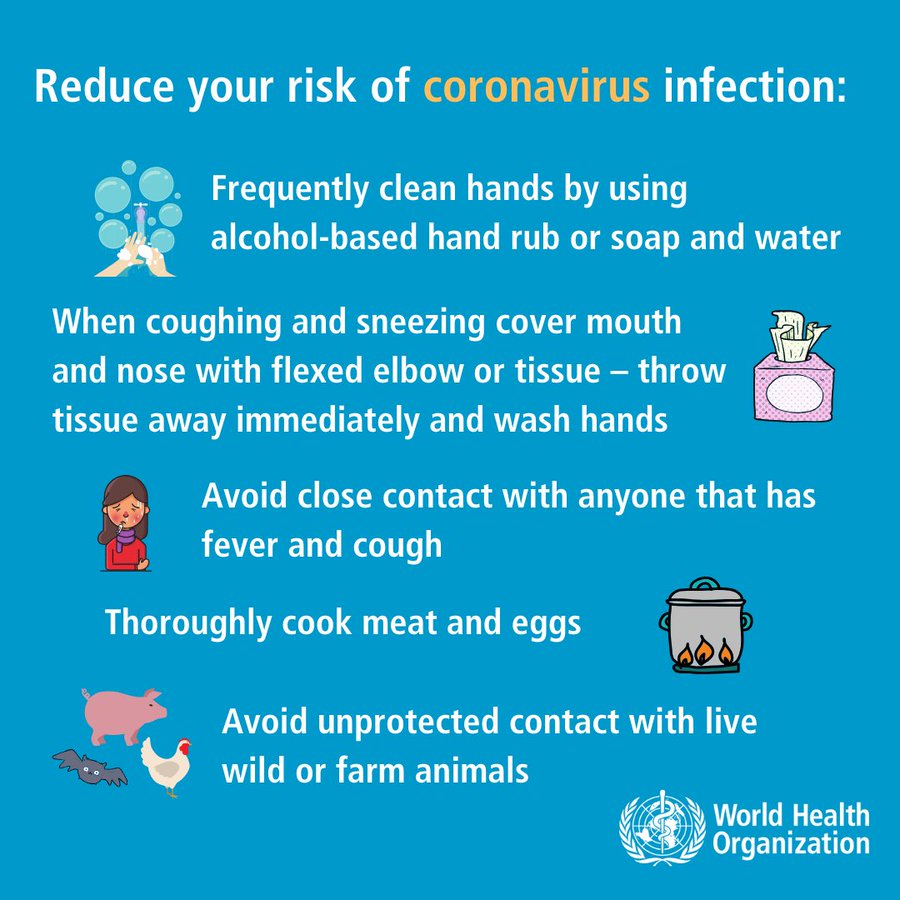 1,7603:33 PM – Jan 27, 2020Twitter Ads info and privacy1,899 people are talking about thisReport
End of Twitter post by @WHO
Cllr Pat Hackett, leader of Wirral Council, said: "All services in the hospital are running as usual including emergency services, outpatients and planned surgery. Staff working in the hospital will not be in contact with these UK citizens."
Credits: BBC News